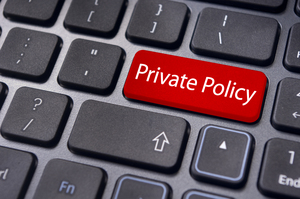 Thank you for your interest in our homepage and our company. Despite careful examination of the contents, we cannot assume liability for external links to thirdparty content. 
The protection of your personal data is collected, processed and used in connection with your visit to our website is a matter of the utmost concern to us. Your data will be protected within the scope of legal requirements. Below you will find information on the data collected during your visit to our homepage and how this information is used:
1. Collection and processing of data
Each time our homepage is accessed and each time a file stored on our homepage is retrieved, this data will be logged. Storage serves internal system-related and statistical purposes. The following is logged: name of the file retrieved, date and time of the retrieval, amount of data transferred, report on successful retrieval, web browser and requesting domain. The IP addresses of the requesting computers are also logged.
Further personal data will be collected only if you provide this information voluntarily, for instance during an enquiry or registration. 
2. Use and circulation of personal data
Where you have provided us with personal data, we will use this only to respond to your enquiries, to process orders and for technical administration. Your personal data will be forwarded to third parties or otherwise transmitted only if this is necessary for order processing, notably circulation of order data to suppliers, when is necessary for billing purposes, or if you have consented thereto in advance. You have the right to revoke your consent with effect for the future at any time.
Personal data which has been stored will be deleted if you withdraw your consent to storage, if your knowledge is no longer required to fulfill the purpose of storage, or if the storage is impermissible on other legal grounds.
3. Right to information
Upon written request, we will gladly provide you with details of the personal data stored. 
4. Security information
We are committed to storing your personal data, by taking all technical and organizational measures such as to prevent third parties from accessing it. As regards communication via email, complete data security cannot be guaranteed so we recommend that you send confidential information through the post.